About MotorManiaTV.com
LIVE STREAM YOUR NEXT EVENT!
"Cord cutting" has been a kind of ghost story for cable providers for much of the past decade—a tale that, while foreboding, didn't seem entirely real. But consumers are abandoning traditional cable for streaming services faster than ever, turning what had been an ominous prediction into a clear and present danger.
(Fortune.com)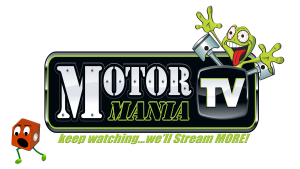 Our Mobile Studios, equipped with multi-level internet connectivity, allow us the capability to stream live video from almost anywhere in North America. This revolutionary medium has changed the face of entertainment in so many exciting ways.
What we offer:
A standard 4 camera LIVE FEED for your event.

Our Full Production Team uses 3 fixed cameras and 1 manned camera for Live Streaming most events.

We are also capable of producing limited pit interviews, etc with our mobile Angel-Cam, as well as close-in Startline coverage in our augmented productions.
Some promoters have enjoyed our ability to bring in views of the announcer staff from the tower and give them "real time" monitor capability so they can address whatever is onscreen.
Another thing promoters have taken advantage of is our ability send the feed to a rented Jumbo-Tron. (*note: we do not bring in the Jumbo-Tron…we just send the feed there)
We have produced Live Streaming coverage for several Outlaw Drag Radial and High Dollar Bracket races, Duck X Productions, XDRL, ADRL,  IHRA and PDRA events as well as producing footage for a few TV programs. We began by serving as the up-link for the NeWave Media produced ADRL series and Fight Me MMA events.
Our rates are competitively priced, and probably less than you would think.
Contact us for more information.
Capability
2 Fully functional production units
Unit 1 and 2's on board multi-level internet systems provide Hi-Speed internet link from most areas in North America 
Custom built Media capable Computers
Specialized webcasting software
Sony broadcast quality HD cameras

fixed cameras (strategically placed for best coverage)
New PTZ Startline Camera to increase versatility of angles on Startline
manned camera platform used to follow the cars as they make their runs
additional special purpose manned HD cameras as contracted

Fiber Optic Cabling for Full HD productions
Instant replays of significant incidents (when race rhythms allow)
Insert vendor provided commercials or specialty video pieces
Placed click-through Sponsor Logo/Banner beside the player/chat on MMTV website
YouTube platform supported by Smart TVs and most Smart Phones/tablets
Optional Add- Ons:

Manned Startline Cam
Pit Interviews
Top-End Interviews
Winner's Circle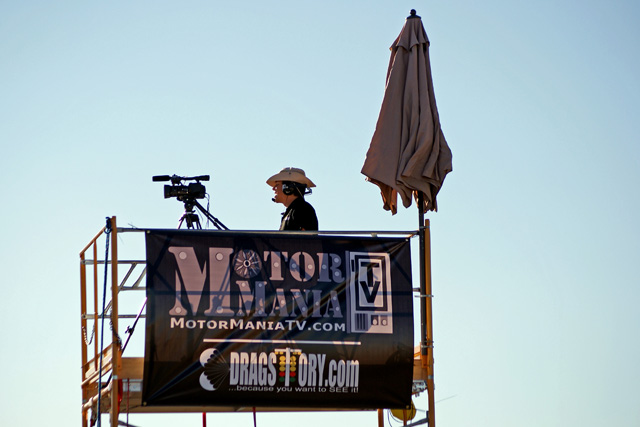 HISTORY
J-Angel Productions started producing Live streamed events in league with the innovative Your Way Network in Jan 2006. We streamed a variety of events to include Fun Ford, National Street Car Association, Pacific Street car Association, Street Car Super Nationals, Ontario Street Car Association and Orlando World Street Nationals.
In August 2009, J-Angel Productions began producing live events independently with the webcast of the live audio (only) for the American Drag Racing League from National Trail Raceway in Hebron Ohio. Later we served as the conduit to the web for NeWave Media's ADRL Productions through 2010.
*Branded under the MotormaniaTV.com name on LIVEstream.com's live interactive broadcast platform, J-Angel Productions audio and video event coverage has seen over 10 Million page views since April 2013.
(Stats as of 13 Jan 2016)
MotorManiaTV moved it's platform to YouTube in 2018
J-Angel Productions successfully debuted the Pay-Per-View option at The Duck X Productions inaugural "Sweet 16" in the Spring of 2018.